Lahaina
The road led us to a small town called Lahaina. It's the downtown from Maui. If you like gift shops, that's the place to go. It was really fun walking through the cute town with ocean-view. Because we didn't really had any Breakfast we looked for a place that wasn't to full. And guess what: we ended up eating Indian food, again. While dad was waiting for the food, I walked through the many gift shops looking for something to bring back home. After I had strolled through several shop (which were all led by Chinese, by the way) and didn't find anything, I went back. It didn't take long till the food came. I know I'm repeating myself, but Indian food is just so amazing. So generally what you do in Lahaina: Enjoy the ocean-view, visit art galleries, shop and EAT. Totally my life.
Dragon's Teeth
Next stop: Dragon's teeth. Basically the dragons teeth are lava shaped from the ocean in something, that looks a little like a crocodile's mouth. Pretty interesting, but nothing to spend more time on.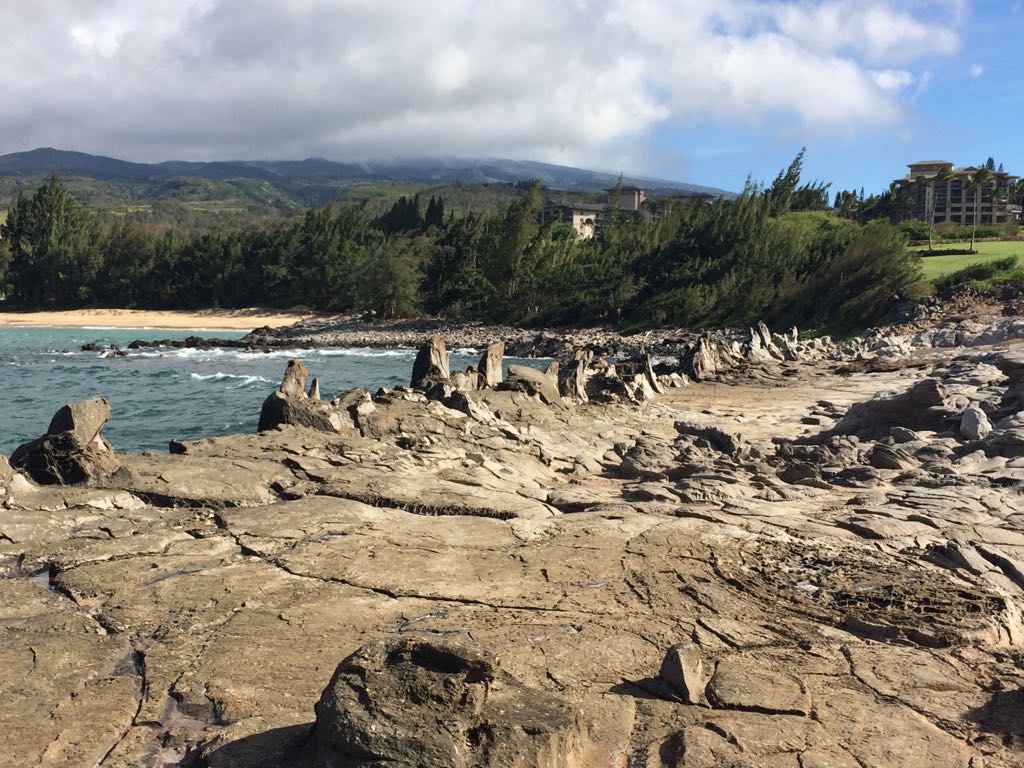 Nakalele Blowhole
We followd the street and ended up at the blowhole. We hiked a short distance right up to the hole. I stood right next to it so that the water splashed right into my face. It was FUN! Then we walked a little around there, looked at the huge waves and went back.