OWD
This day is the day I finally got to go on my first dive. And it was amazing, except for the part were I had to get up at 5:45 o´clock.  We saw five dolphins before even leaving the harbour. I guess that makes up for it. I had to set up my gear and do predive checks, that no one else had to do, a little unfair. Than we did all kind of skills in the water until we went down. It was easier than expected. So we hoovered through the water seeing all kinds of cool stuff.
BUT the second dive was AMAZING! We went right in front of the harbour. And we saw a TIGERSHARK. It was so much fun watching that beautiful animal sliding through the water. There are supposed to be the 2nd most dangerous shark in the ocean (number one is the Great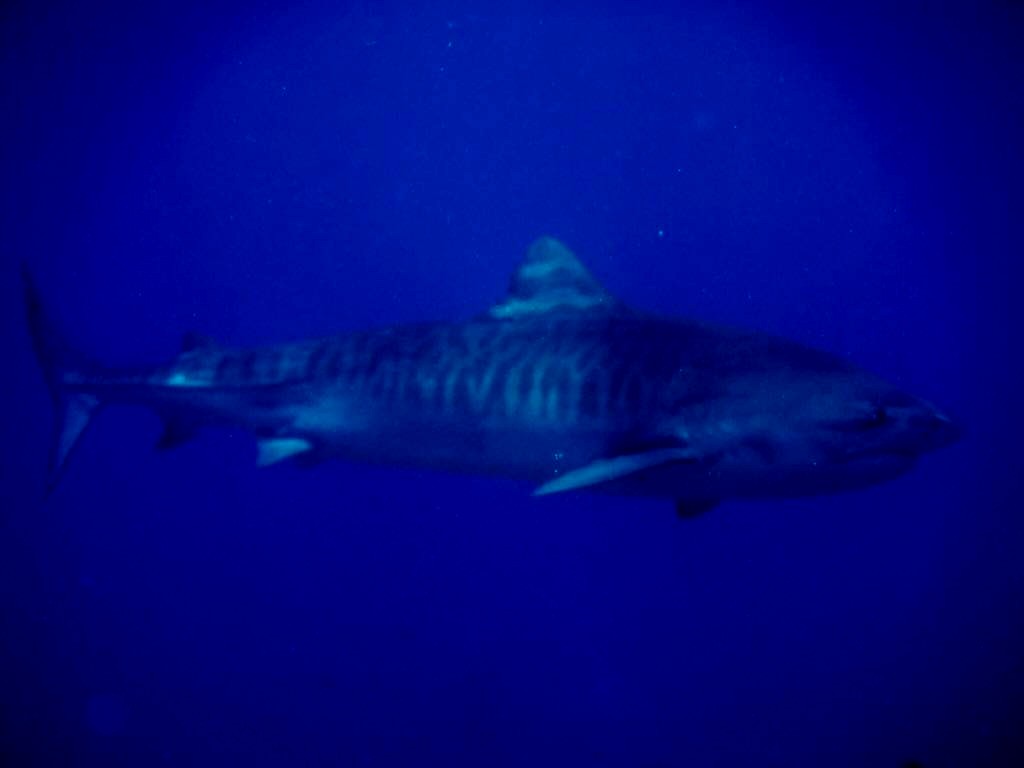 White)!
Cause diving is pretty exhausting, we just made a short stop at Safeway Supermarket, drove back and made a nap. For dinner we had carrots with Hummus, nothing spectacular.