Even if this is already the flight day, I called it the last day because we had till 6pm to do something in Tokyo. After I woke up we were already in a hurry because we had to check out 11pm and it was already 10:30. So we quickly packed our things and left our hotel. Since we hadn`t had breackfast yet we walked throught the street looking for a cool cafe. After the success the day before (irony) I wasn`t that optimistic. Suprisingly we found a nice one really quickly. Look at the picture below and you`ll understand why I found it the best waffle ever.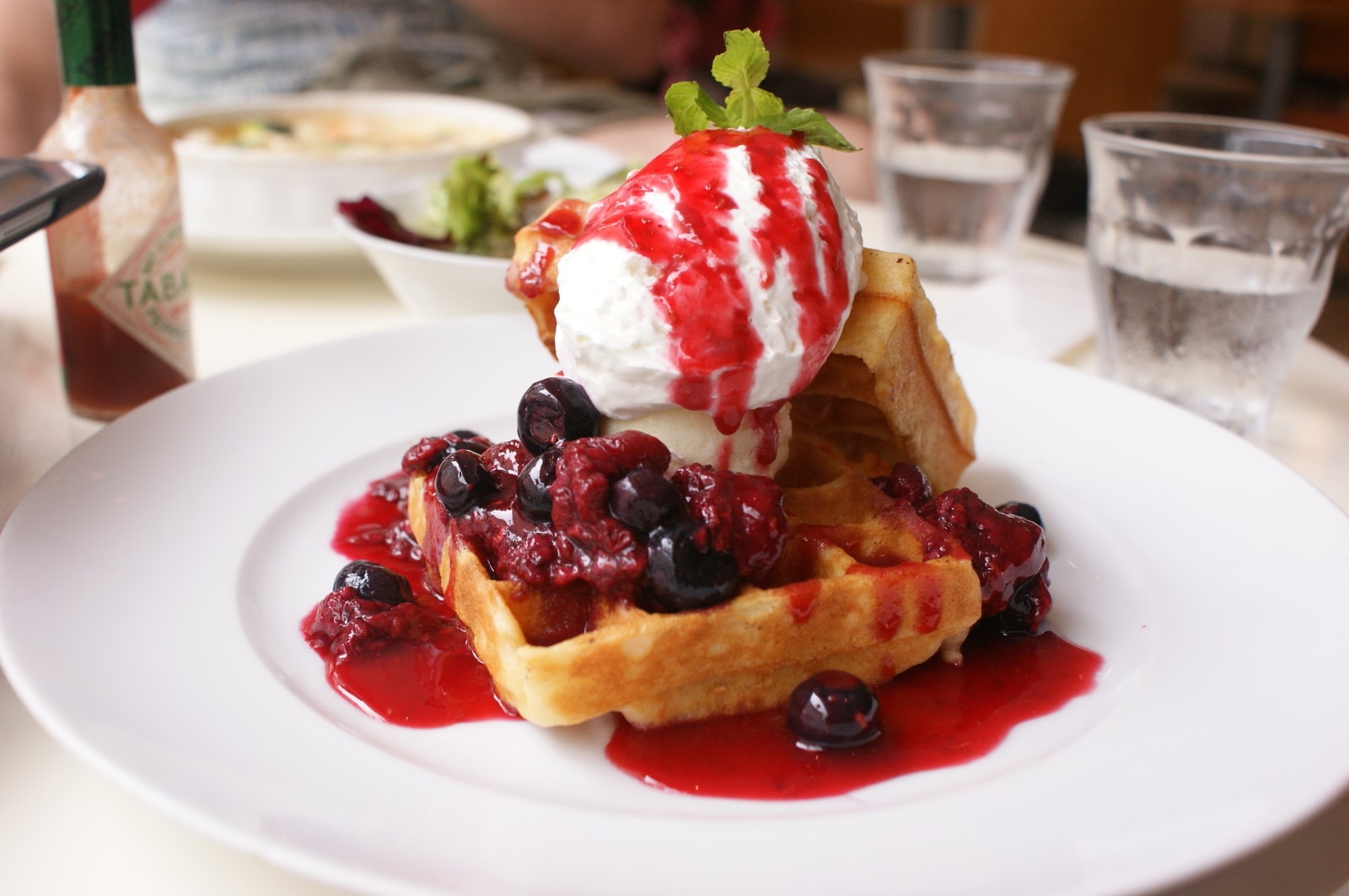 With filled tummies we went on till we stopped at a Big Camera (name of a store). Thats what the big electronic store there is called. And believe me by big I mean really big. Like 7 floor big,big. Again we went looking for a camera. As the day before we had no succes and moved on. Actually we had a couple of things we could have done, but we agreed that it would be to stressful so we stayed and walked around. We decided on going to the palace garden. Since we had to send postcards we asked her we could find a post box. Instead of showing us the direction she walked us to it. Written it might not seem that funny, but the situation was. So after we had done that some time had passed and we thought we should get some lunch and take to the park (It sounds like we are a totally fat family and what we ate is not gonna help the impression, but we`re really not.).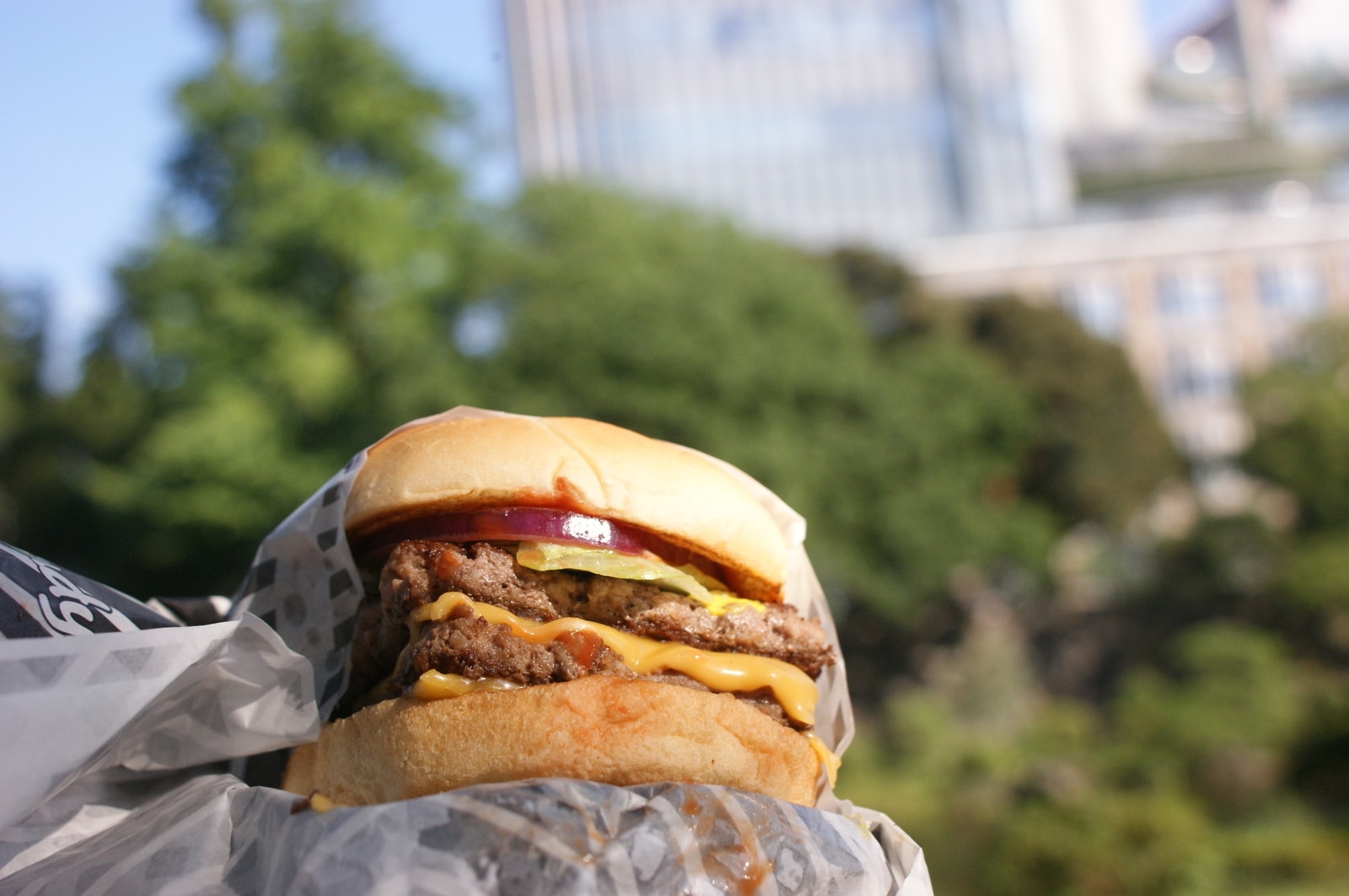 This time we really wanted to eat Japanese. Well, what can I say? We wandered through the streets for ages and didn`t find anything so we ended up eating a burger. Alright, the next thing is to crazy. So while we were eating we heard loud music coming from the center of the park. Dad just said: "That sound like the music they play on the "Oktoberfest" (Germany). Because we were very curious we followed the noise and you can or can not guess what we saw: Hundreds of Japanese drinking german beer and dancing and in the middle were a few germans holding the atmosphere by singing and talking (German) and dancing. It was so fun to look at. The watch was showing : 17:30. We had to go back pick our stuff up and get to the airport.
Í`d been sent from one Information to the other, because we wanted to return our IC cards. After walking from one corner of thr dtation to the next (and the station is huge!) we gave up and headed to our rail. The train came pretty fast and brought us directly to the airport. Arrived early ( If you know us well you`ll know that only happens once in a lifetime), because we wanted an update to premium economy, which by Japan airlines is like Business class by Emirates. Dad discussed a little and viola we got the last two seats in the premium economy class. And of we went.
Tokyo -> Oahu
.