Why does our flight have to be so early? I know, I know. I shouldn't complain. But seriously, I hate it. We stood up, packed our things (we could have done it the night before, buutt…-… what is, if we packed something we needed? We had to unpack our bag and pack it again and that would take even longer. Yeah that's what we told ourselves. The truth is we were just too lazy.) Again we went to the whole security stuff and so on, entered the freezing cold plane and flew to Kauai, the island north of Oahu.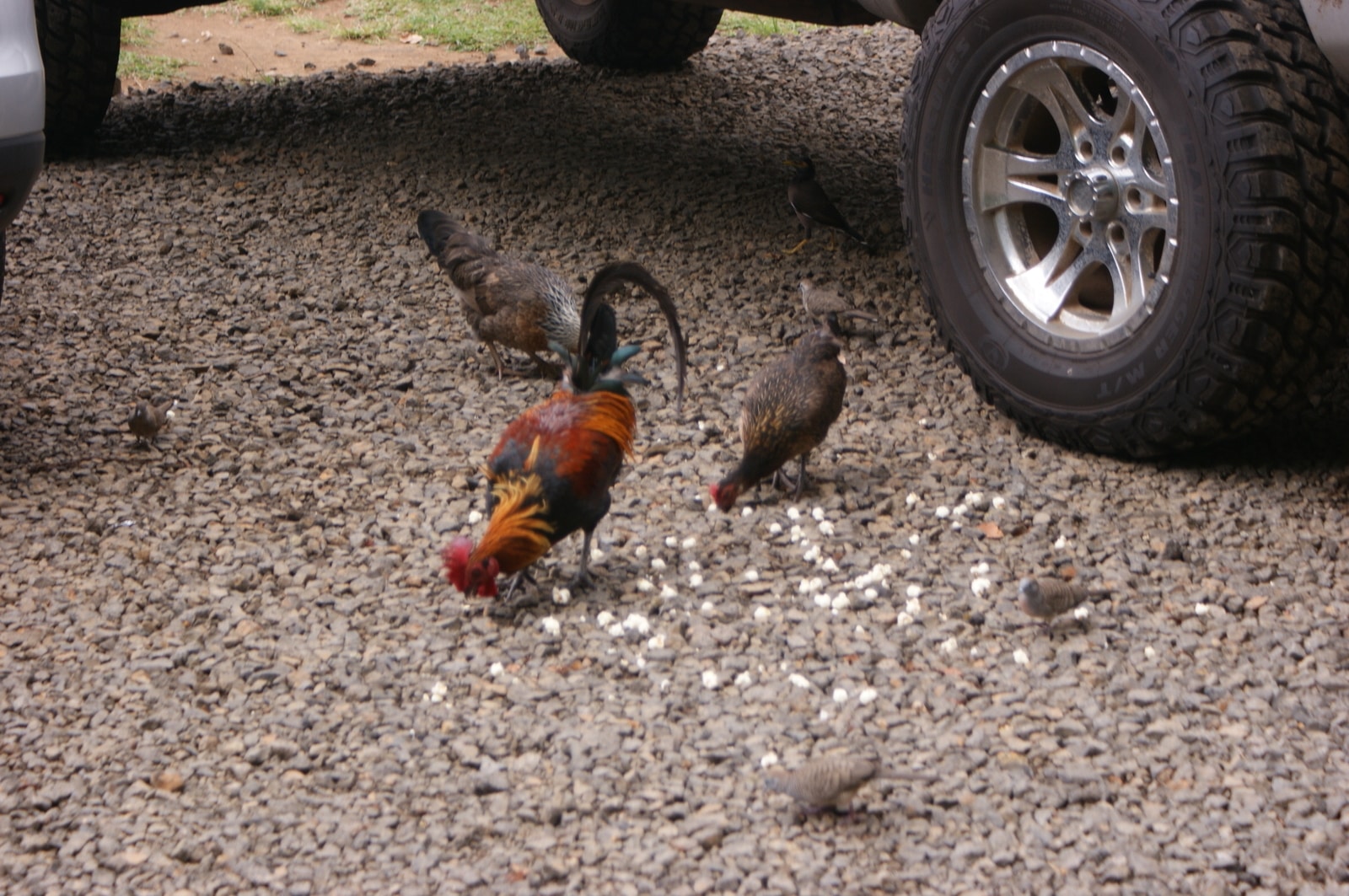 Bubbas Burger
Arriving on Kauai we were hungry. We left our things in our rental car and dragged ourselves to the burger shop next door. The famous actor Robert Downey Jr. named their burger the best in the world. I have to say, that I can't agree with Downey. It wasn't bad, but it wasn't the best either.
North coast
We drove in our rental up the north coast. Sometimes we stopped for a beach, like Haena beach, which also had a really cool cave you could walk into and on our way we also passed the Kiloea lighthouse. We drove literally till the end of the highway and as much north as possible. The last beach we visited was Kee Beach. We didn't really vist it, because we just drove as near to the beach as possible and decided we didn't want to go in and drove back.
Back at our hostel, we checked in and went to the beach. Since the waves were to rough we stayed at the beach playing American Football. After a while we got hungry again and walked a little through our town Kapaa till we found something nice.